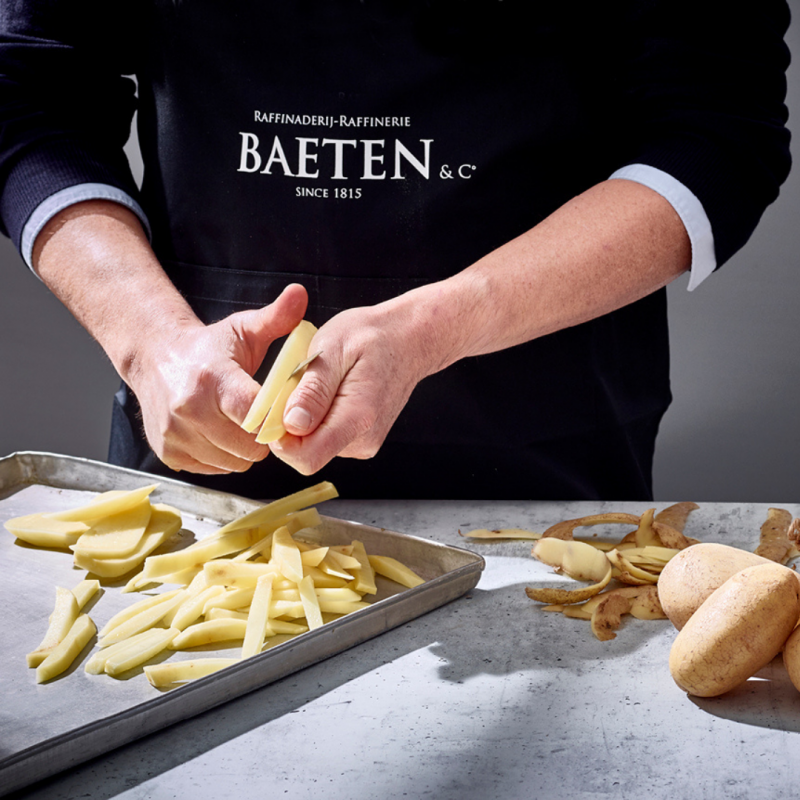 Recept: Échte Belgische frieten
1. Schil de aardappelen en snijd ze in dikke of dunne frietjes. Was ze en droog ze.
2. Bak ze een eerste maal op 140°C voor ongeveer 5 à 6 minuten. Gebruik daarvoor puur ossenwit van Baeten & Co. Laat de frietjes uitlekken en rusten.
TIP Je kan het ossenwit ongeveer 10 keer gebruiken voor je het moet verversen.
3. Bak de frietjes een tweede keer op 175 °C gedurende 3 à 4 minuten tot ze goudbruin zijn. Laat ze kort uitlekken.
4. Giet de frietjes uit op een schaal met keukenpapier en bestrooi ze met het zout.
5. Serveer met de verse mayonaise.
Do you have a request for information, an interview, photos, videos or publications?
Contact our marketing department on +32 (0)9 367 79 96.