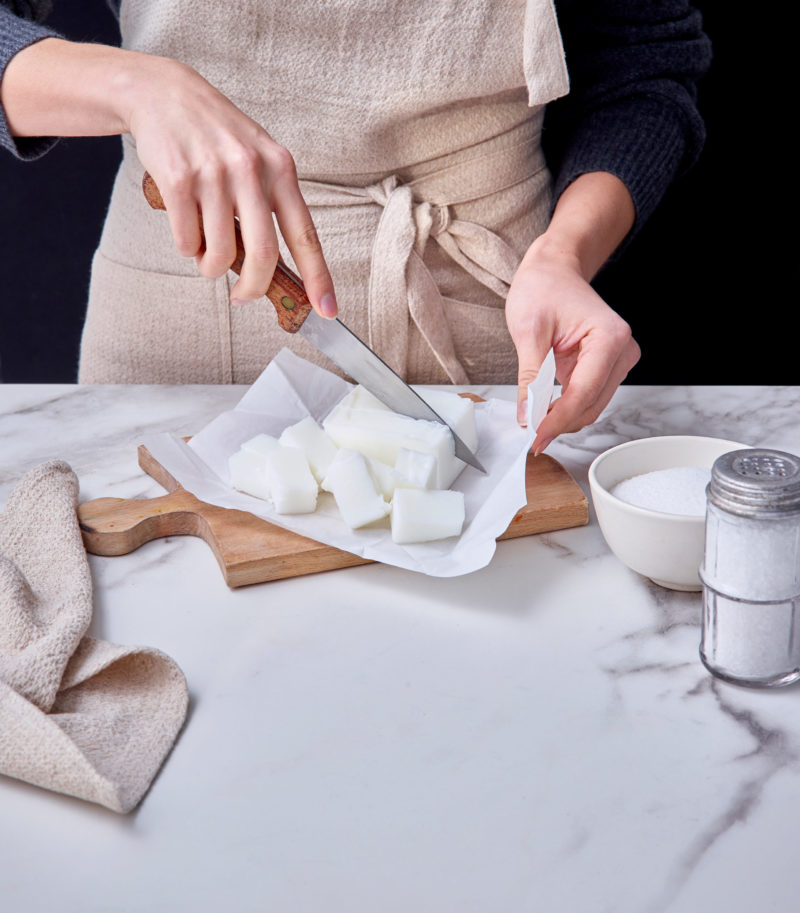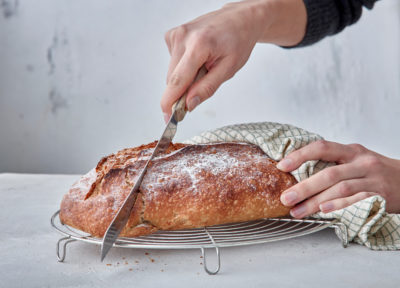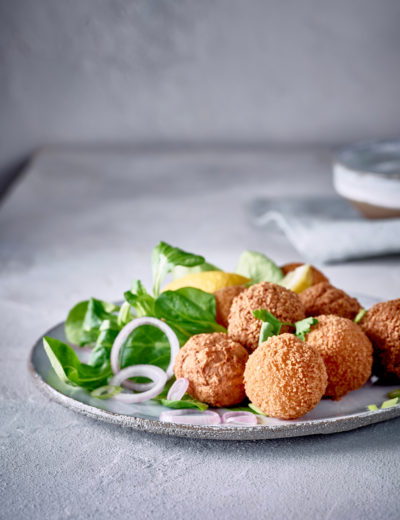 Our products for the food industry
Baeten & Co is specialised in beef and pork fat. However, our range is much wider than that. This is what we have to offer for the food applications in your business.


Animal
Beef fat Beef fat, or dripping, is probably our most famous product. This fat is inextricably linked to the tradition of Belgian fries: it gives them the characteristic flavour we love so much. Our beef fat is also perfect as a protective layer to make crunchy precooked fries and oven fries.
Pork fat Lard (pork fat) is frequently used in bakeries for various applications, both sweet and savoury. Particularly for the creamy filling in pastries, melted lard is the perfect substitute for fats such as butter. An important benefit of lard is that it can withstand high temperatures.
Other applications Pork and beef fat are used for various other applications in the food industry, such as the top layer on pâtés and giving roast chicken a crispy skin. The fat of various types of poultry (chicken, duck, goose) is bursting with flavour as well.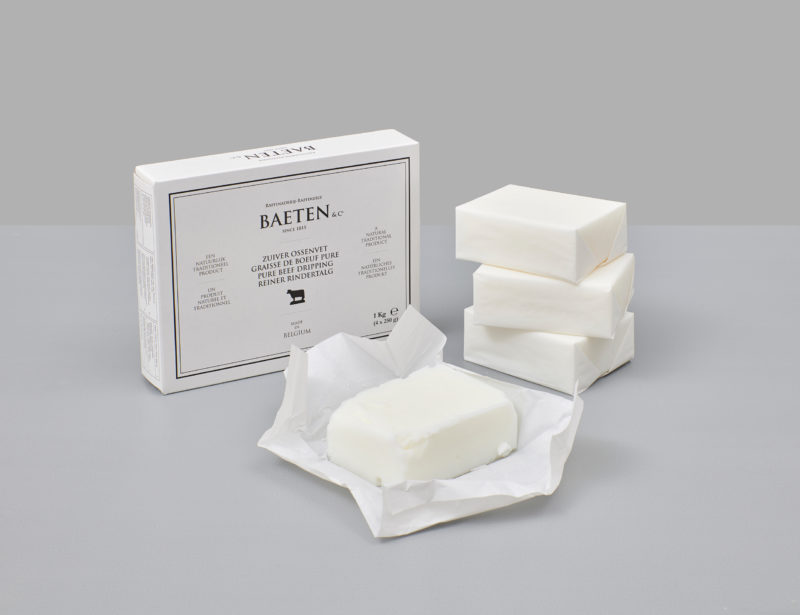 Did you know...
that 91% of Belgians consider fries from chip shops to be an essential element of their national culture?*
*according to a survey by VLAM (Flemish Centre for Agricultural and Fishery Marketing) in September 2020
Vegetable fats and blends
We combine our animal fats with fats derived from plants (palm oil, corn oil, coconut oil etc.), depending on your application. These blends are ideal for margarines, for example.
Organic fats and oils
Demand for organic fats and oils is increasing, not only in the food industry, but also in the world of cosmetics. You can also come to us for applications with products such as shea butter.
Other specialities
In our changing society, many specific needs and requirements are emerging. Our range can respond to these needs as well: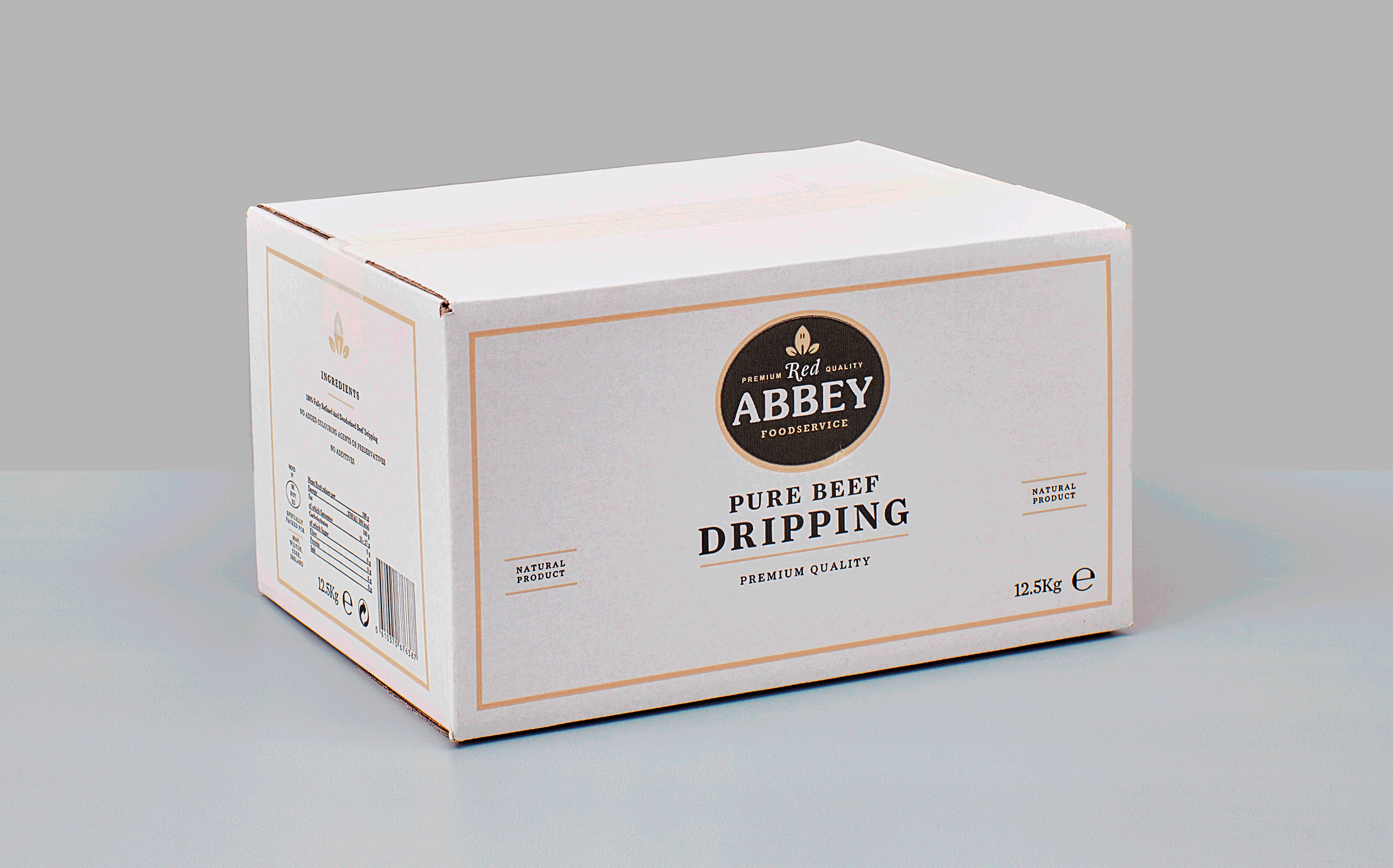 Do you want our fats in packaging with your own label?
That's perfectly possible. Baeten & Co is your partner from A to Z. We develop your product together, and then produce it and package it in accordance with your wishes.
Interested in our products?
Ask us a question and we will answer it as soon as we can.