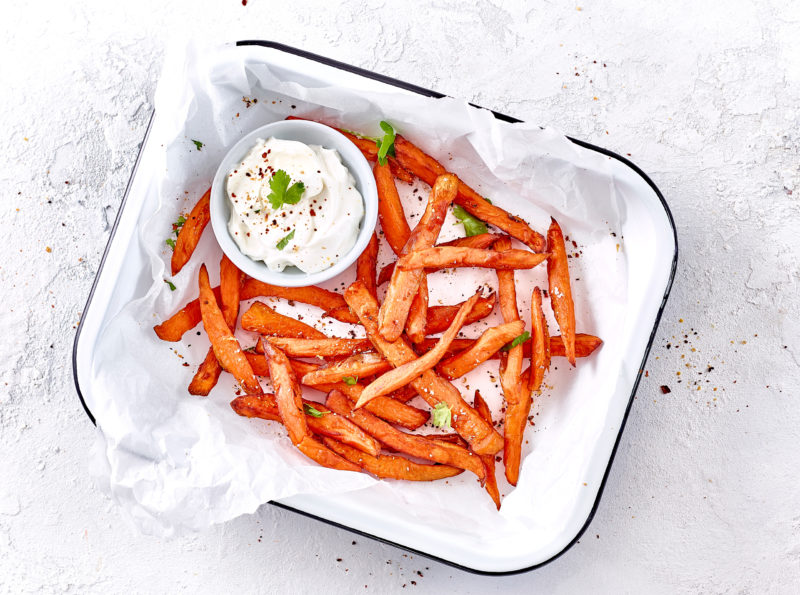 Recipe: the tastiest sweet potato fries
Peel the sweet potatoes and cut them into thin or chunky fries. Wash and dry them.
First fry them at 140°C for 5 to 6 minutes. Use Baeten & Co's pure beef fat. Drain the fries and leave them to rest.
Fry them again, this time at 175°C for 3 to 4 minutes. Drain briefly.
Sprinkle with sea salt and a pinch of paprika powder, and serve with mayonnaise.
Do you have a request for information, an interview, photos, videos or publications?
Contact our marketing department on +32 (0)9 367 79 96.